Monday
Lucia and Gabe D'Andrade
Our Multicultural Celebration kicks off with a fun video from Lucia and Gabe D'Andrade! Watch as Lucia and Gabe, along with mom Laura, take us through their 14 month adventure in the Dominican Republic!
Ritvik Namu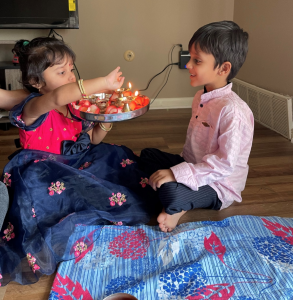 Next, we learn about Raksha Bandhan, celebrated by kindergartner Ritvik Namu and family. See the presentation about Raksha Bandhan, a celebration that encompasses the importance of many people in Hindu society, yet foremost it continues to honor and uphold the relationship between a sister and brother.
Daniel Clemente
Watch as Daniel Clemente and a cast of characters read a story about Puerto Rico!
Tuesday
Aryan and Aryush Sharma
Yum! 6th graders Aryan Sharma and Aryush Sharma shared with us a short video of some of their favorite recipes!
See our Facebook post for more from Aryan and Aryush!
Rajveer Nathawat
Kindergartner Rajveer Nathawat's family recently celebrated Gangaur, a colorful festival that commences on the first day of chaitra, the day following Holi, and continues for 16 days.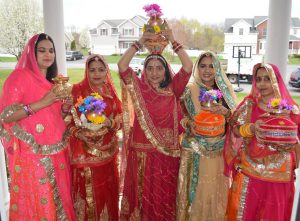 Mr. Schweizer
This is making us hungry! Mr. Schweizer and his daughter Natalie show us how to make a Swiss cheese fondue.
Wednesday
Ava Longmire
Our Multicultural Celebration continues with a presentation on Loc'd hair from second grader Ava Longmire and mom Madalyn!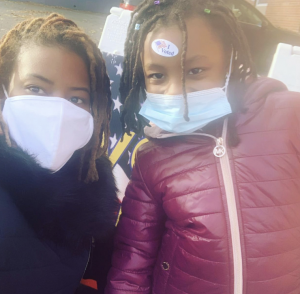 See Ava's presentation 
Please note that there are a couple of videos on slide 7 that can be seen by downloading the presentation and opening it in PowerPoint.
Mr. Benoit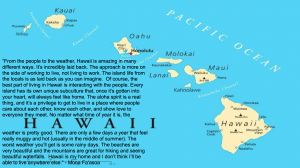 Mr. Benoit takes us on a trip to Hawaii!
Tanisha Muralimanohar
Watch as 8th grader Tanisha Muralimanohar gives a presentation on Rangoli, an Indian art form in which patterns are created on the floor or a tabletop using materials such as powdered lime stone or flour.
Thursday
Angelina and Felix Ortiz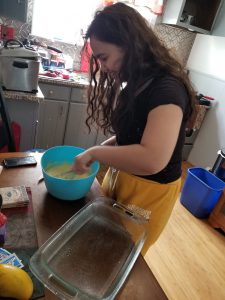 Angelina and Felix Ortiz show us how to make one of their family's all-time favorites, Tres Leches Cake! Mom says, when using a recipe from the box, use butter instead of oil, add one extra egg, and use milk instead of water.
See more on Tres Leches cake on our public Facebook post!
The Hassan Family – Ali (grade 7), Mostafa (grade 4), and Habiba (grade 1)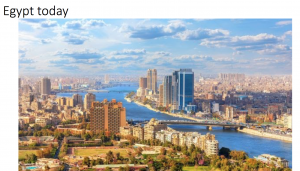 The Hassan family teaches us all about Egypt! Check out the full presentation. To hear the narration for each slide, you're encouraged to download the file and open in PowerPoint.
Lokesh Dubaguntla
Lokesh Dubaguntla tells us all about Ramayana, one of the major epics of ancient Indian history!
See more from Lokesh on our Facebook post!
Friday
Mrs. Malkiewicz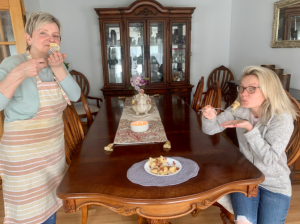 This one comes from Mrs. Malkiewicz, who moved to the U.S. from Poland when she was 5!
"One of the ways that my family likes to celebrate is with food. When we make our special Polish food, it is always done with love, and we like to eat together as a family. I will teach you how to make one of Poland's most delicious and famous dishes: pierogies! I hope you enjoy them just as much as we do!"
The Jaskulas
Our next post comes from Courtney, Evelyn and Penelope Jaskula, who show us how to make German-style braised kale and pork! Yum! See our Facebook post for the recipe and a few photos of the cooking process and finished product!
The Mercado-Buskey Family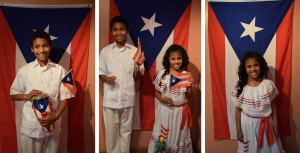 Our last presentation comes from the Mercado-Buskey Family, who give some great information about Puerto Rico! The presentation features details about "En Mi Viejo San Juan," a song that has become an anthem of Puerto Rican emigration to New York. You can give the song a listen on slides 1 & 3.