Budget Reminders
We will budget from the perspective what we know to be true in the present moment.
Though we will be cautiously optimistic about decreases in expenditures or increases in revenue, but we will not make assumptions.
What was expected at this budget workshop?
Projections
2020-2021 Draft 1 Budget
Tax Cap Calculation if possible
Information out of the Capital/Governor's office if available
Governor's Proposed Budget Aid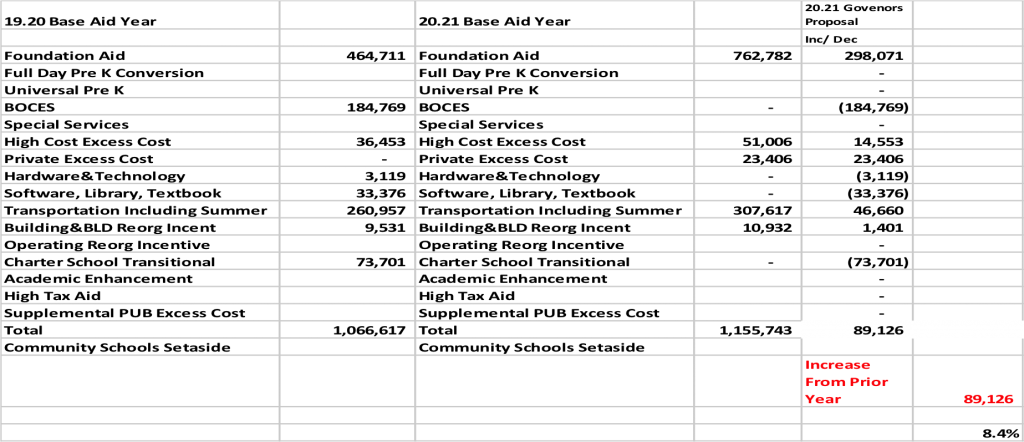 Why the Governor's proposal is misleading…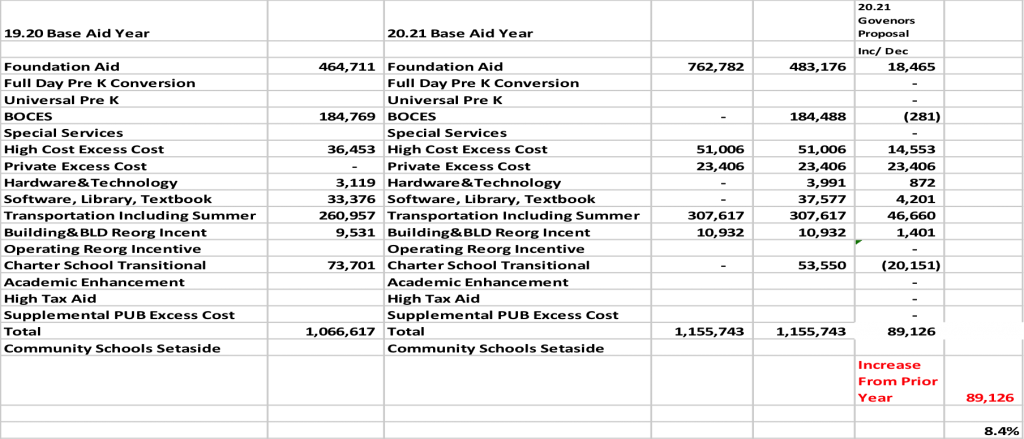 Adjustments to the Governor's proposal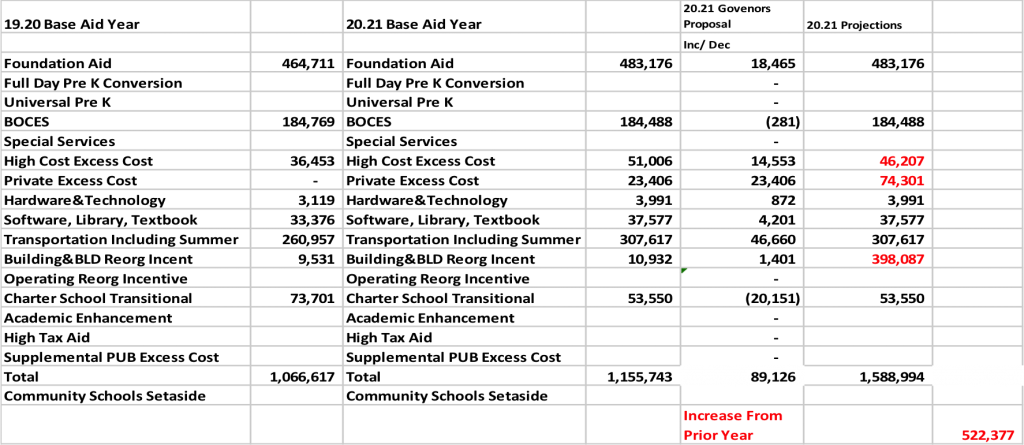 Tax Cap: Changes to the calculation for 2020-21
CES Capital Exclusion
Information from BOCES not available in a timely manner
Information from BPD based on some assumptions
Draft 1 Budget
Draft 1 Expenditure Budget = 9,886,074
Draft 1 Revenue Budget = 8,990,503
Existing Gap = 895,571
Gap with Historic Adjustments = (30,529)
Historic adjustments have included:
$815,042 of Assigned Fund Balance
$  50,000 transfer from reserves

This warrants additional conversation.
What is included in Draft 1
Mandates
District & Board Goals
What we might like to do:

Athletics
Aesthetic, Cosmetic, & Grounds Improvements
Items that will not directly impact teaching and learning
Projections
Many outstanding or unknown factors & figures:
Transportation
Tuition
SPED/Annual Review Outcomes
Kindergarten
BOCES Final Service Request
What to expect at next budget meeting
Projections
Draft 2 Budget
Tax Cap
Updates out of the Governors Office
Detailed Information from BPD
Next Budget Workshop is March 9, 2020.