Jacqueline Merchant, Special Education Teacher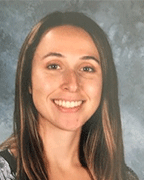 "I am very excited to join the Menands' community! I am a graduate of Russell Sage with a dual certification in childhood education and special education. I have had experience working with grades ranging from kindergarten to fifth grade. I have also coached cross country and track at the modified level. When I am not at school I enjoy spending time with my family and three puppies! I have two chihuahuas and one paillon. They definitely keep me busy! I also enjoy spending time outside and going to the gym. I am looking forward to this school year and I am excited to work with the students and staff."
Megan Cahill, Social Worker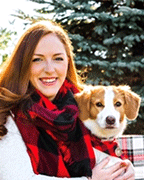 "Hi everyone! I am a licensed social worker. I have experience in the medical setting working at The Children's Hospital at Albany Medical Center. I am very excited to transition to a school setting and work with children and their families. My hobbies are cooking, shopping and spending time with my family especially my two dogs, Lily and Lucy. Lily recently passed her test and is now a certified therapy dog. She is a really sweet dog. I can't wait to meet you all!"
Samantha Hall, Second Grade Teacher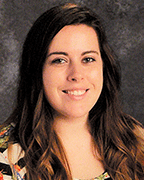 Hello Menands families! I'm Mrs. Hall and this will be my first year teaching second grade at Menands. I recently taught third grade in a nearby district and am excited to be a part of the Menands community. I have a Bachelor's degree in childhood education from SUNY Oneonta and a Master's degree in Literacy from UAlbany. 
 When I'm not teaching, I enjoy spending time with my family, crafting, and camping. My husband and I also enjoy going bike riding on the weekends. My new hobby is baking and I love to learn new recipes to make. 
 I can't wait to meet you all in September and I'm looking forward to a great year full of learning and new opportunities!"
Kelly Mullen, Fourth Grade Teacher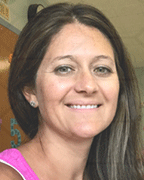 "I grew up in the Capital Region and went to Columbia High School in East Greenbush. I received a degree in Marketing/Management from Siena College and I have my Master's in Childhood Education from The College of Saint Rose. I am married to my husband, PJ, and have two daughters. Abigail is 11 and Emily is eight. They attend school in Niskayuna.
I have worked in various Capital Region schools and have been a 4th grade teacher at St. Pius X School in Loudonville for the last five years."