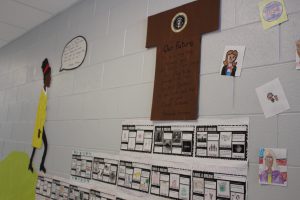 Menands 3rd graders are honoring Black History Month with a number of artistic displays outside their classrooms. 
One of the projects was inspired by two famous speeches: Martin Luther King Jr.'s "I Have a Dream" and Amanda Gorman's "The Hill We Climb," a poem she read at the Jan. 20 presidential inauguration.
Mrs. Stanton's and Mrs. Wroblewski's students wrote down on notecards their own dreams for the future. The cards were then pieced together as a hill, atop which sits the presidential podium and Amanda Gorman is depicted climbing the hill.
"We were really inspired by her and her poetry. We liked how she refers to it as a Black History Movement, so it's more than just a month," teacher Stephanie Stanton said.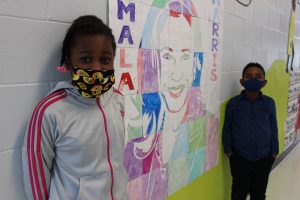 Students also collaborated to create collages depicting Martin Luther King Jr. and Vice President Kamala Harris.
"We want them to see how important all of these individuals are to our nation's history and also the present-day. It inspires and empowers our students," Stanton said.