2020-21 Reopening/COVID Updates
COVID-19 Testing Sites
See the Albany County Dept. of Health website for a complete list of local COVID-19 testing sites.
Daily Health Attestation
One of the precautions we're taking amid the COVID-19 pandemic is a daily health screening of all Menands students and staff. This is also a requirement of school reopening plans. The screening is designed to identify potential symptoms and assess possible exposure to the virus.
COVID-19 Report Card
The district will report positive cases daily to the NYS Department of Health's COVID-19 Report Card dashboard.
State local health departments will be notified immediately of any positive COVID-19 diagnostic test result by an individual in school facilities or on school grounds.
Contact tracing and quarantine orders will be directed by the Albany County Department of Health. The district will participate fully in all contact tracing efforts so that local health officials can contact and notify families of any possible exposure to COVID-19, and direct families of the necessary steps (testing, quarantine, etc.)
Reopening Information
The plan outlined here is for the reopening of schools in the Menands Union Free School District for the 2020-21 school year, following the building closure related to the COVID-19 pandemic.
Our driving principles in creating this plan were two-fold:
Follow all medical and scientific guidelines to do everything possible to ensure the safety of our community.
Provide the highest quality educational experience possible for all of our students K-8.
Watch videos from our reopening forums | Reopening FAQ
2020-21 Calendar
Review our one-page snapshot calendar to see important dates for the 2020-21 school year.
Sample In-Person Schedules
Elementary

Middle School

Sample Remote Schedules
Elementary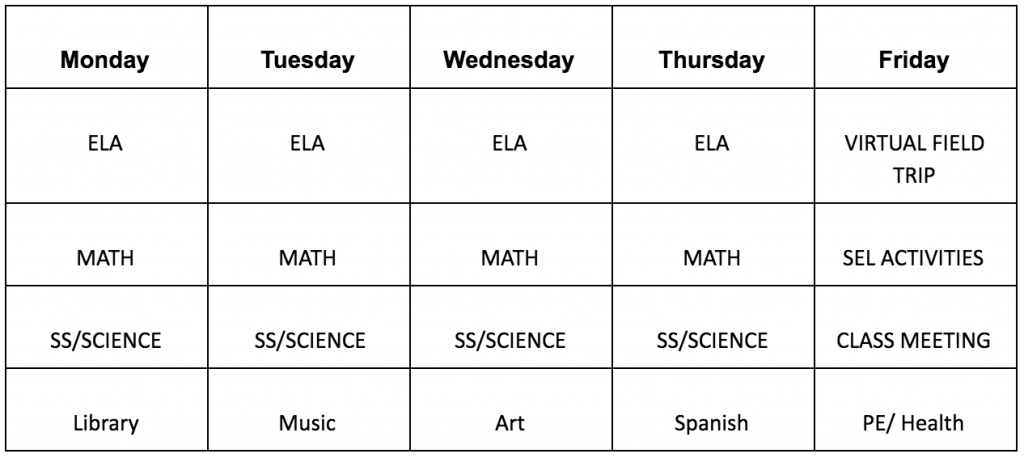 Middle School