Menands students returned to school (in-person and virtual) on Monday, September 14. This page will continue to have the most recent important updates and information for our school community.
The plan outlined here is for the reopening of schools in the Menands Union Free School District for the 2020-21 school year, following the building closure related to the COVID-19 pandemic.
Our driving principles in creating this plan were two-fold:
Follow all medical and scientific guidelines to do everything possible to ensure the safety of our community.
Provide the highest quality educational experience possible for all of our students K-8.
Reopening Updates
Reopening Virtual Forums
To submit a question or comment for our virtual forums, please email forumcomments@menands.org.
Frequently Asked Questions
Our FAQ page will be updated regularly as we address questions and concerns from our families.
2020-21 Calendar
Review our one-page snapshot calendar to see important dates for the 2020-21 school year.
Sample In-Person Schedules
Elementary

Middle School

Sample Remote Schedules
Elementary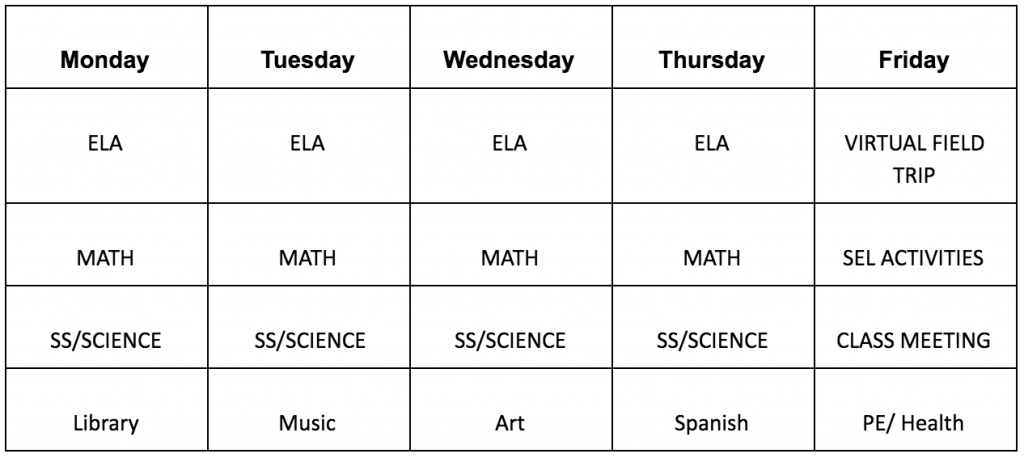 Middle School