Elementary Scholar
Mikayla Brice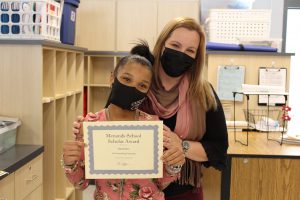 Mikayla Brice has been working extremely hard this year, and her grades reflect her effort! She is actively using strategies to help her succeed, without reminders. She is enthusiastic about learning, and is becoming a leader amongst her peers. She has grown to be an amazing Menands School scholar.
Elementary Citizens
Avery Plouffe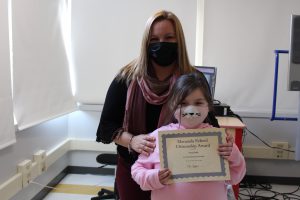 Avery Plouffe  is such a good citizen in our class!  She looks out for all her peers. She is friendly, includes everyone and always looks to be a helper around the classroom.  
Hassan Ahmed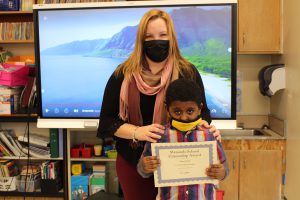 Hassan Ahmed always comes to school prepared to try his best and be an active participant. He is a role model when following classroom rules and routines. He helps others if they are unsure what to do. He is kind to all of his classmates, peers, and teachers. Hassan is an excellent example of a first grade citizen.
Astrid McNamara
Astrid McNamara is such a kind child and loves coming into school everyday. She arrives at school with a smile on her face and often greets teachers in the hallways and wishes them good morning. She goes out of her way to make sure others feel included in the classroom and she invites her peers to play with her on the playground. Astrid is incredibly thoughtful and an excellent example of a first grade citizen!
Middle School Citizen
Besem Ojong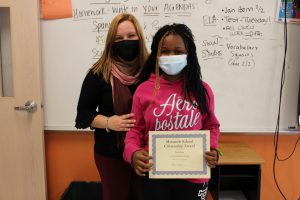 Besem Ojong is a kind and caring student. She demonstrates the qualities of an outstanding Menands School citizen!
Middle School Scholar
Sam Dunsker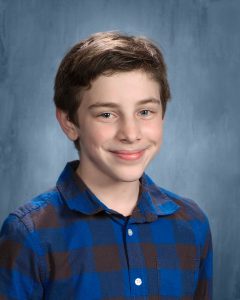 Sam Dunsker is learning remotely this school year and continues to shine as a student. He is a hard worker and excels in his classes.