The Evening of the Arts is a culmination of the hard work our students have put forth in their music and art classes throughout the year. This is the first year since the COVID-19 pandemic that the entire community was able to come together to enjoy and celebrate the students' musical and artistic talents.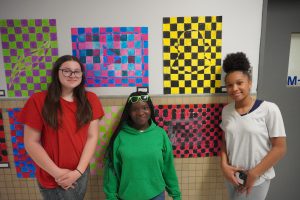 The school 5th-8th grade band, conducted by music teacher Lauren Hayes, played Furioso by Robert W. Smith and Dragon Lord by Randall Standridge. For their performance of Seven Nation Army by the White Stripes, the band was accompanied by Menands School Band alumni. 
Students' vocal talents were put on display with the spring concert. Kicking off the event was the Kindergarten through 2nd grade chorus who performed This Little Light of Mine arranged by Mark Patterson and Here Comes the Sun by George Harrison.
The 6th-8th grade chorus picked up the tempo with their renditions of
Flashlight by Jessie J, Shine Like Stars by Pinkzebra and Brave by Sara Bareilles, arranged by Audrey Snyder.
There was a special bucket drumming performance complete with synchronized choreography of Bones by Imagine Dragons.
Rounding out the night was the 3rd-5th grade chorus singing Be a Light by Thomas Rhett and I Just Wanna Shine by Fitz and the Tantrums.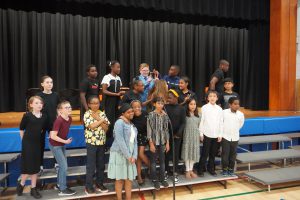 Students also showcased their artistic abilities with visual exhibits displayed across the school. Arranged by art teacher Ryan Gottcent, families and members of the community were invited to take in the works exhibiting at least two pieces of art from every student. That's over 600 works of art!
Thank you so much to Lauren Hayes and Ryan Gottcent for putting together such a wonderful event for our community. This long awaited gathering in support of the students' musical and artistic talents was truly appreciated.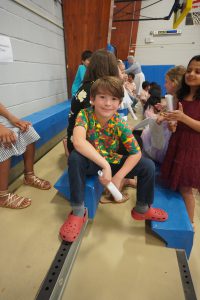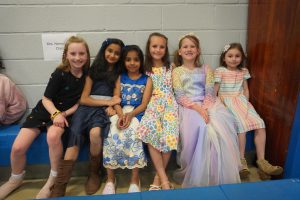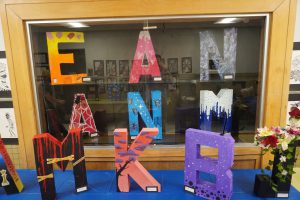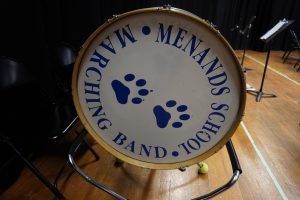 Click here to view more pictures and videos of our talented students and their artwork.