We here at Menands would like to send out a warm welcome to all of our new teachers and staff members who will be joining our tight-knit community for the 2023-2024 school year. We are always proud and exited to be introducing new faces to our school district and are confident that these new additions will not only uphold the educational values we strive to promote, but go above and beyond to improve them.  Lets all show them how the Menands community builds each other up by supporting and encouraging them in any way that we can. Remember the words of Helen Keller: "Alone we can do so little; together we can do so much."
Christina Rowland – Fourth Grade Teacher
Christina Rowland graduated from SUNY Geneseo with a degree in Childhood and Special Education with a concentration in mathematics. She then went on to obtain a Masters in Arts from Columbia University, Teachers College, Literacy. It was in Manhattan where she began her career teaching in charter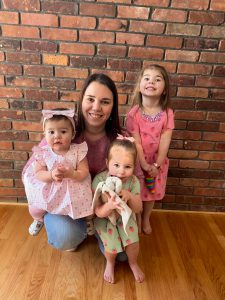 and private schools for six yeas. Most recently, Mrs. Rowland taught fourth grade at Eagle Elementary School in Bethlehem, and for the past six years she has been working for the New York State Department of Education as an Education Specialist with a focus on science and the new fifth grade science examination.
Christina and her husband are the proud parents of three young daughters, Kenna (4); Lauren (3); Maria (18 months), as well as an 8 year old Yorkie named Ernie. In her free time, she loves to read, bake, exercise and spent time outside.
Mrs. Rowland says, "I am looking forward to getting to know the Menands School community, specifically all of my students and watching them grow as learners." 
Alexandra Gibson – Library Media Specialist
Alexandra Gibson, originally from Orange County New York, moved to the Albany area in 2014 where she attended The College of Saint Rose, graduating in 2018 with her bachelors in Sociology and American Studies. Her work there with the Neil Hellman Library led her to SUNY Albany where she was enrolled in the Educational Policy and Leadership Masters Program. Initially thinking of a career in higher education, Ms. Gibson changed paths to the K-12 direction which lead her to receiving her Master's diploma in 2020.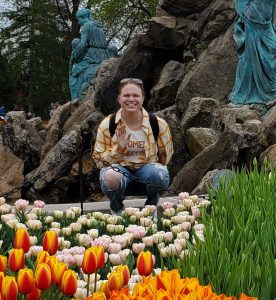 It was while working at the Albany Public Library and her love of the environment there that lead her to pursuing her second Masters in Information Sciences School Library, a passion she has upheld while working in libraries for around ten years. Her previous position was as the Elementary School Librarian in Whitehall, New York where she rebuilt their entire library, updating its collection, and created a curriculum that focused on classroom collaboration.
Ms. Gibson has two cats, Niko and Loki, her favorite color his pink, and her favorite band is Blink 182. In her spare time she likes to bake, play video games, cross stitch or go for a hike. But all of this comes after her favorite hoppy, reading (of course), which includes many graphic novels and manga.
On what the library means to her and the place she hopes it can become here at Menands, Ms. Gibson says, "I believe that the library serves as the heart of the school community and is meant for everyone to use. So please, if you have any questions, need resources, want to collaborate, or just want to come and hang out in the space, you are always welcome!"
Jennifer Houbre – Third Grade Teacher
Jennifer Houbre grew up in Waterford, NY and graduated from Russell Sage in 2023 with a Master's in Childhood Education and Literacy.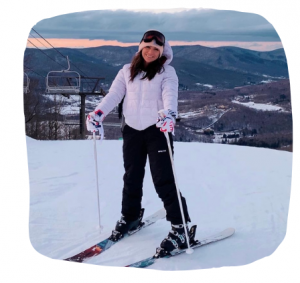 With a Bachelor's Degree in Journalism, Ms. Houbre previously worked as an intern at WNYT. It was while working at a preschool in Latham that Jennifer realized teaching was her true passion and her enthusiasm for that passion has only grown as she's continued to gain experience.
Though this is her first year teaching, Ms. Houbre student taught through her Master's program at Van Rensselaer Elementary School. She was also a long term substitute at Forts Ferry Elementary where she taught 2nd grade. 
As a true upstate New Yorker, Ms. Houbre loves the snow and her favorite sport is skiing.  With exercise being a huge part of her life, she tries to keep her class moving as much as possible. 
On her upcoming year of teaching, Ms. Houbre says, "I can't wait to learn and grow here at Menands. I am ready to make this the best school year ever!
Lauren Kahler – Math AIS
Lauren Kahler has been in education for 17 years as a teaching assistant for the North Colonie School District as well as Maplewood School District. Mrs. Kahler completed her undergraduate degree at Russell Sage and continued on at the Sage Graduate School in receiving her Master's.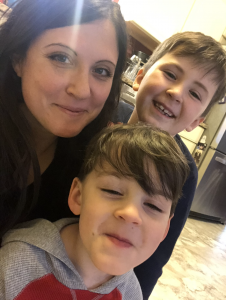 Her extensive time in the teaching profession has allowed Mrs. Kahler the ability to help numerous students achieve their goals and become life-long learners, while also giving her the opportunity to work closely and learn from professionals who are united in wanting the best education possible for their students.
Mrs. Kahler has two sons, Jimmy and Ryan, with her husband Zak, and is also the proud owner of two rescue dogs, Piper and Tater. In her spare time she loves to bake, cook for her family, and, of course, spend time with her boys.
"I believe teaching is a partnership between students, parents and staff to create a safe and happy learning environment, that allows our students to learn and develop a positive attitude for school," Mrs. Kahler says about her inclusion in the Menands community. "I love being able to build relationships with the kids and watch them grow at their own pace."
"What I am most excited for at Menands  School is being able to create meaningful relationships with my students and I am looking forward to working closely with the amazing staff here!"
Officer Paul (PJ) Stone – Community Resource Officer
Officer Stone has been with the Menands Police Department since December of 2014. Prior to that, he worked for the Albany County Sheriff's Office as a Deputy Sheriff starting in July 2011 up until he transferred to Menands. He received his Associate's Degree in Criminal Justice from SUNY Canton in 2006 and went on to receive his Bachelor's Degree in Criminal Justice from the University at Albany in 2008.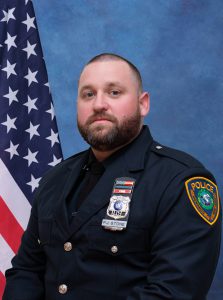 Though new in the official post as the CRO, Officer Stone is very familiar with the educational system. His wife is entering his her 16th year as a fourth grade teacher and he also has a daughter who is in third grade. When not busy keeping the Menands School safe and secure, Officer Stone enjoys spending time with his family and friends, and enjoying nature by being outside or working on his lawn. Active and athletic, Officer Stone plays hockey and golf as well as many other sports.
On his new role as Community Resource Officer: "I have a passion for community engagement and I am extremely excited to start the school year as the new Menands Community Resource Officer." 
Josh Kullman –  Community Resource Officer (Reserve)
Officer Kullman will be acting as the Reserve Community Resource Officer, filling in any time Officer Stone is unavailable.
Office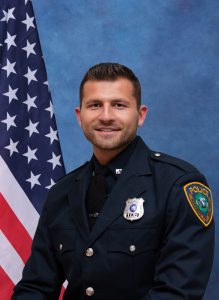 r Kullman has been with the Menands Police Department since 2018. A native of the Capital Region, he received his Associates Degree in Criminal Justice from Hudson Valley Community College. Afterwards, he attended Cazenovia College where he receive his Bachelor's Degree in Criminal Justice and Homeland Security Studies.
In his free time, Officer Kullman enjoys exercise and spending quality time with his family, especially his dog Sage.
"I am honored and eager to be a resource for all students, faculty, and staff!"
Caylee Kelley – Pre-K Teacher
"I am so excited to start this new adventure teaching Pre-K!"
Cayley Kelley previously attended SUNY Oneonta where she received her Bachelor's Degree in Psychology. She is currently finishing her last class for her graduate degree in Special Education and Literacy at SUNY Albany.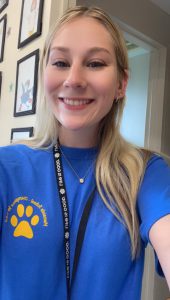 Ms. Kelley's teaching experience ranges many grade levels, from Pre-K through 7th grade. This will be her second year here at Menands School, having previously completed her student teaching and internship with us.
A member of a big family, Ms. Kelley is right in the middle of two older brothers and one younger sister. She currently lives with her boyfriend and pets, two dogs named Buddy and Noelle, and two cats, Cinnamon and Apollo. Her favorite food is tacos, favorite animal is a shark, and her favorite dessert is ice cream. In her free time, Ms. Kelley loves bike riding, baking, and spending time with her family and pets.
Brianna Bhola – Building Substitute
After growing up in Latham, New York, Brianna Bhola attended SUNY Fredonia where she completed their Undergraduate Program in Education. She is currently completing her Masters Program in Literacy at the University at Albany.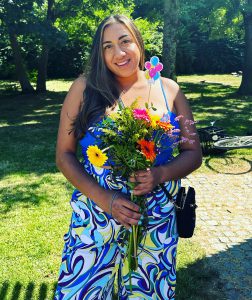 Having worked in the educational field for four years, it is the diversity of the students she has experienced that has brought her the most fulfillment and encouraged her to continue on with this professional path. "Each year in my field, I have experienced a wide range of diversity and cultures which has helped me grow for myself and as an educator."
In her spare time, Ms. Bhola loves to hike and enjoys big Sunday dinners at home.
"I am looking forward to working with the students of Menands and their families. Education is a team effort that strives for students' success."
Welcome to Menands!
It is with these exceptional additions to our faculty and staff that we here at Menands School expect the 2023-2024 school year to be an overarching success. Our community here only continues to grow larger and stronger as new faces are added to our hard working and dedicated team.