After 10 years serving as the Menands Superintendent, Dr. Maureen Long has announced that it is her intention to retire at the close of the 2022-2023 school year. The Board of Education appointed Jennifer Cannavo to succeed her in the role of superintendent, effective July 28, 2023. The board made this official on Monday, March 13 at the 6:30 p.m. Board of Education meeting.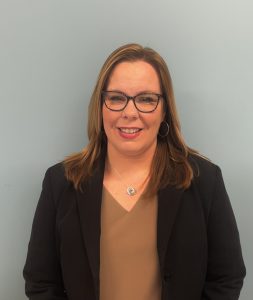 Mrs. Cannavo—the current principal of Menands School who has worked for more than 20 years in the district—has the full support of the Board of Education, Superintendent Long, and the Menands Association of Teachers (MAT).
The MAT released this statement, "The Menands Association of Teachers would like to congratulate and express our support for the appointment of Jennifer Cannavo as the next superintendent of the Menands Union Free School District. We look forward to continuing our partnership in education with Mrs. Cannavo as she enters this new role."
"I am honored and delighted to be selected as the next superintendent of schools for the Menands Union Free School District. I look forward to partnering with our Board of Education, staff, families and community to continue to build upon our strengths and create opportunities for student academic and social emotional success," said Mrs. Cannavo. She has a bachelor's degree in elementary education and a master's degree in literacy from the College of Saint Rose. Mrs. Cannavo also received her advanced degree in school building leadership from the University at Albany and her school district leadership certificate from SUNY Plattsburgh.
The district is fortunate to have a member of our administrative team that is ready and capable to step into this leadership role. With aspirations to become a superintendent, Mrs. Cannavo completed the Future Superintendent's Academy. In her tenure at Menands School, she has partnered closely with Dr. Long and school and community stakeholders to develop and implement our five-year strategic plan which places a focus on increased academic achievement, social emotional learning and a commitment to diversity, equity and inclusivity. Going forward, Mrs. Cannavo's shared vision will enable a seamless transition and continuation of this important work.
"Mrs. Cannavo's dedication to our students, school, and community has been abundantly apparent during her tenure with the district," said Superintendent Long. "She brings tremendous knowledge and experience; she has served as an integral member of the team that developed the recently adopted multi-year strategic plan, while simultaneously contributing to the review and revision of policy to align with district goals. All of this, coupled with her preparation to serve in a district leadership position, make her the ideal candidate to serve as the next superintendent of the Menands Union Free School District. I could not be more excited for her and for the district."
Dr. Long came to Menands in the spring of 2013 after a long history of serving as an administrator and teacher in the Capital Region. Since her arrival in Menands she has been committed to the success of the district and the students at Menands school. Her many accomplishments over the years include the completion of a capital project which added over 10,000 square feet of space to our facility including space to support prekindergarten, special education, steam initiatives, and a state-of-the-art middle school wing. Dr. Long led the development of our current forward-looking strategic plan to achieve critical goals in instruction, social and emotional wellbeing, equity and inclusivity, and fiscal responsibility. Perhaps most challenging was her tireless work to guide the district through the unprecedented experience of providing for our students through the pandemic and the unique challenges it has posed for our teachers, students and families.
In her retirement announcement, Dr. Long shared her gratitude for "the chance to work alongside a team that is deeply committed to our students and our school. Because of you, I am better as a professional and as a person. I wish the school and the district every success in the future." The Board of Education would like to thank Dr. Long for her 10 years of service to the district, for her commitment to our district and for her passion for education and her compassion for each student and family. We wish her every happiness in retirement and are grateful for her hard work to position the district for success now and in the future.
As the Board of Education focuses to solidify the current and future success of Menands students, Mrs. Cannavo has unanimous support to become the next superintendent of the Menands Union Free School District.
Mrs. Cannavo began her career at Menands School 23 years ago as an intermediate classroom teacher and teacher leader for 14 years. In 2014 she accepted a position as an embedded staff developer with a focus on literacy and social emotional learning. During that time, she also became a consultant teacher for the Center for Responsive Schools and trained teachers nationwide in Responsive Classroom practices. Two years later, she was appointed as the CSE/CPSE/504 chairperson for our school—where she worked with our staff to create educational opportunities within our school for students with disabilities instead of out of district placements.
Mrs. Cannavo then accepted a district level leadership position with the North Colonie School District, serving as Assistant Director for Pupil Personnel Services. In that role she worked with elementary special education teachers and supervised highly specialized communication classrooms. In addition, she supervised the two districtwide departments, the reading department and occupational therapy and physical therapy departments. In 2020, Mrs. Cannavo returned to Menands School as our building principal. Her history with the district and her demonstrated commitment to our students and families and our community will serve our district well as we make this transition.