Students across all grade levels are learning about STEM (science, technology, engineering and math) in the classroom and beyond. Kindergarten classes are currently participating in the ABC's of STEM program through the Capital Region BOCES Education Support Services division. The program, which is sponsored by industry leaders in the STEM field such as GlobalFoundries, provides students with activities to complete at home. The students then  teach their fellow classmates what they have learned during a classroom presentation. Menands is one of 12 districts in the greater Capital area to participate in this introductory program.
While the activities are not completed in the classroom, kindergarten students have been able to apply these learned concepts at school.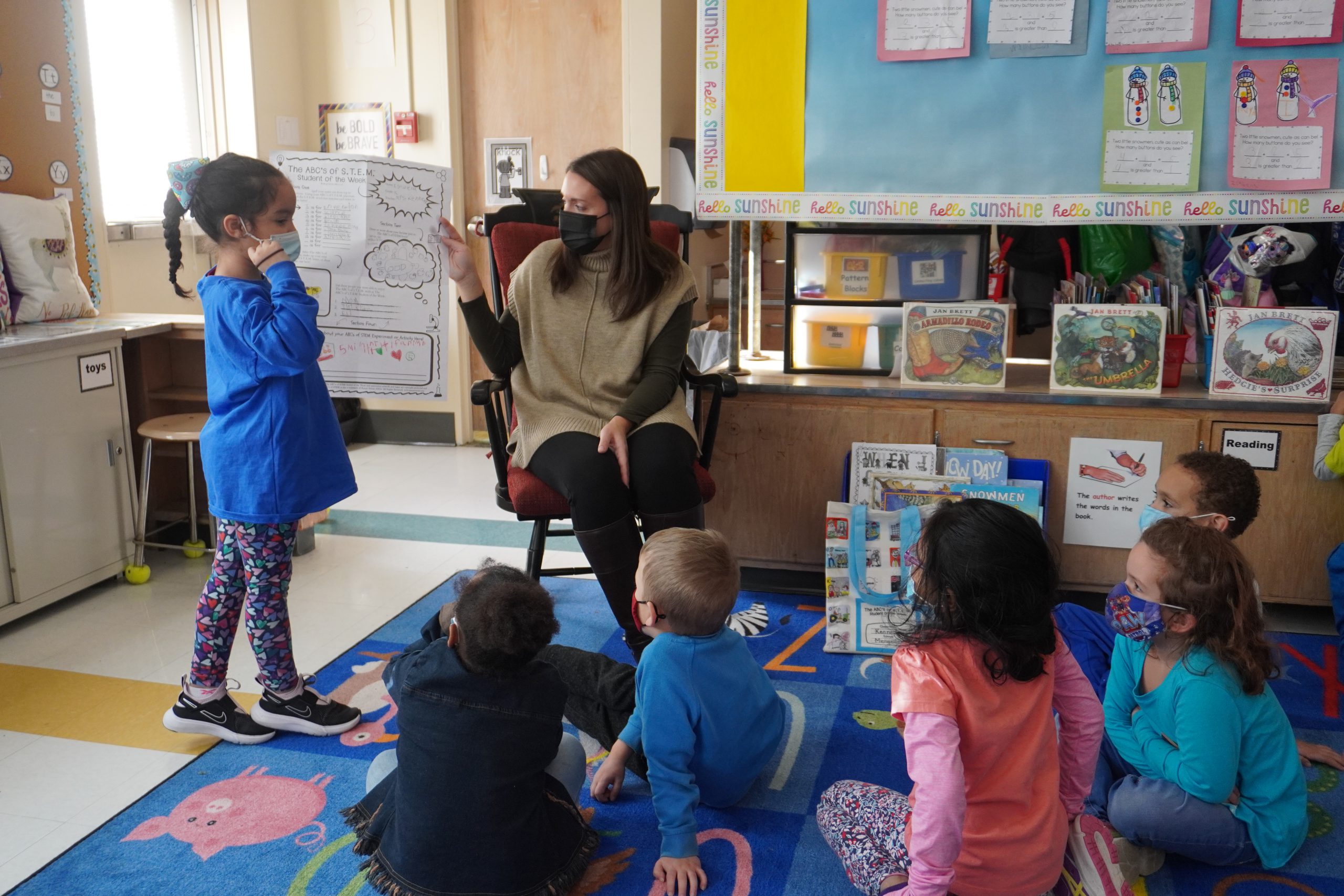 "Students have been so excited to take home their ABC's of STEM projects and work with their families on it. This program has really strengthened the bridge between home and school this year, encouraging families to take part in what their child is learning and sparking students' curiosity about STEM in and outside of the classroom. Students bring ideas about STEM into class, which guides discussions and enhances learning, plus they get to share this special project with their families as well," said Mrs. Kennedy, a kindergarten teacher whose students have been participating in the ABC's of STEM since November 2021.
This year, second grade teacher Mrs. Sposito and fifth grade teacher Ms. McQuade collaborated to create the STEM Club, an afterschool program for students to immerse themselves in STEM concepts. This gives students an opportunity to work together on projects in an informal setting outside of the classroom, while enhancing their understanding of material covered in school. These students have worked on exciting projects, such as coding the Dash robot using the Wonder Emporium app, so far! 
The Lego Challenge Club is another addition to the afterschool activity offering list. Led by Ms. Ervin, students engage in research, problem solving, coding and engineering to help them design and build a LEGO® robot and navigate through various simulations from the LEGO®  League Challenge Class Pack. These simulations require students to work in teams to navigate through the missions and real-world scenarios with their robot creation.
Students look forward to creating projects and simulations in Mr. Nagel's technology class. Each year, middle school technology students make gumball machines and catapults by implementing the principles learned in class. Students are also exploring STEM through their use of computer-aided design (CAD) programs. Working with CAD software, students apply math, science and design knowledge to create 3-D printed objects. Students explore many STEM concepts in Mr. Nagel's class, from experimentation, design and engineering.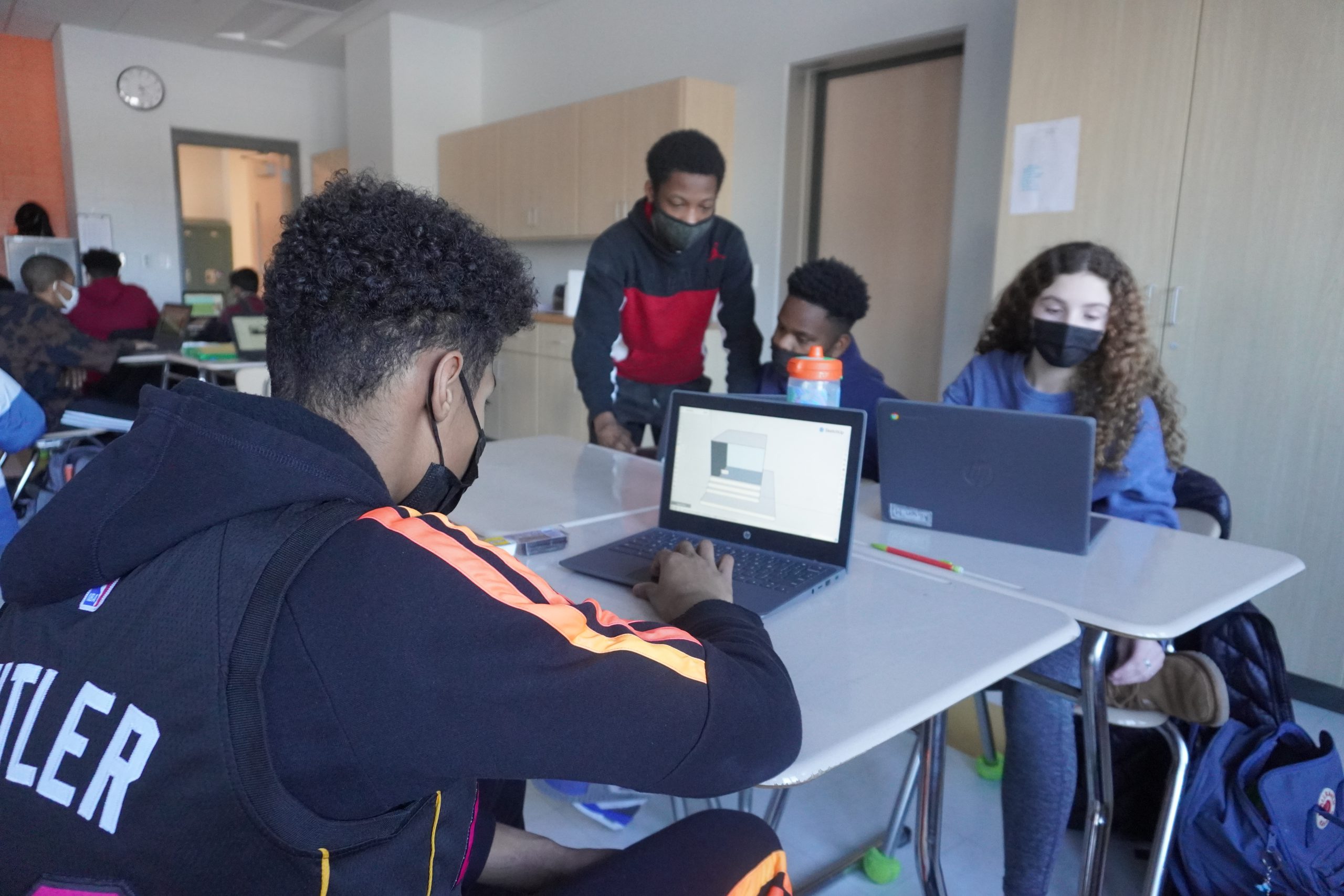 "We have explored aerospace engineering building and flying our model rockets, allowing us to observe Newton's Laws in action, as well as all the subsystems involved in rocket flight and recovery. Students have also engineered and constructed model truss bridges in our structural engineering project while beginning to understand the relationship between mathematics and science. If the math works, the science works!" said Mr. Nagel.